The Chapin Chamber Board of Directors
The Board of Directors is made up of individual partners elected by the Chamber partners to be the policy making body of the Chamber of Commerce. The board is representative-at-large of the entire business community, which encompasses the Greater Chapin area. The board's duties extend well beyond fiduciary responsibility and internal matters of the organization. Serving on the Board of Directors is an honor and privilege because of the Chamber's status in the community. Commitment, unselfishness, a "servant leader" mindset, and genuine concern for the well-being of the organization and its partners are key qualifications for a Board Director.
The Board is composed of twelve voting Directors and two non-voting Directors and meets the second Wednesday of every month, 4:00 pm, at the Chamber House, unless otherwise noted.
Greater Chapin Chamber of Commerce & Visitors Center 2023 Board of Directors
William Lynch, Chair
Dunbar Funeral Home
Office: (803) 732-2211
Email: william.lynch@dignitymemorial.com
Daniel Rendelman, Chair-Elect 
Chapin Neighbors
Office: (803) 243-7555
Email: drendelman@bestversionmedia.com
Lisa Minges, Secretary
Lexington Medical Center
Office: (803) 791-2604
Email: lmminges@lexhealth.org
Gene Robertson, Treasurer
Movement Mortgage
Phone: (803) 331-3310
Email: gene.robertson@movement.com
Bill White, Past Chair
Convergent Design
Office: (803) 603-8276
Email: billwhite@convergesc.com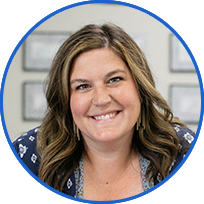 Shannon Carter
Lake Murray Drug Co.
Office: (803) 345-9999
Email: shannon@lakemurraydrug.com
Katrina Goggins
Mid-Carolina Electric Cooperative
Phone: (803) 749-6473
Email: katrina@mcecoop.com
Thomas Griffin
Chief of Police
Chapin Police Department
Phone: (803) 345-6443
Email: tgriffin@chapinsc.com
Shelby Minges
Re/Max at the Lake
Phone: (803) 413-5827
Email: shelbyharrell@remax.net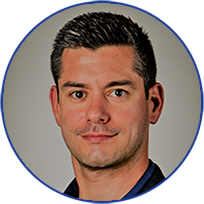 Ron Pereira
Happy Fork, LLC
Email: ron@happy-fork.com
Julie Shealy
Springhill Construction
Phone: (843) 446-6019
Email: Julieshealy3@gmail.com
Nancy Williamson
Scott Hanners State Farm & 
Carolina Web Design Services
Cell: (803) 629-0101
Email: nancy@carolinawebdesignservices.com
Non-Voting Directors
Paul Sadler, President & CEO
Greater Chapin Chamber of Commerce & Visitors Center
Office: (803) 345-1100
Email: paul@chapinchamber.com
Mayor Al Koon
Chapin Town Hall
Office: (803) 345-2444